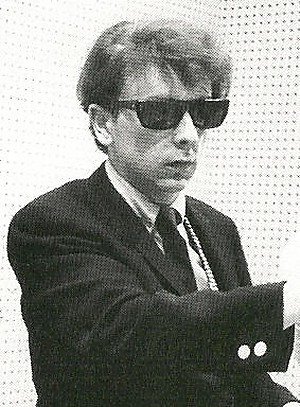 Some fellas just ain't got no luck at all:
My iPod headphone jack up and broke the other day. It only plays the left channel now. And everybody knows that, since the inception of stereo recording, record producers have referred to the left channel as "the bullshit n' nonsense channel." All the good shit happens in the right ear. And I'm missing all of it now.
This is my fourth broken iPod. I guess I should start taking better care of my things, but then again, one more broken piece of consumer electronics is no reason to break a sensational twenty-one year streak of buffoonery and neglect.
Boo.


Some guys have all the luck:
I had two great shows this week and two in the past two weeks. The HKATZNYU orientation show was killer, Outtakes at UCB last night was a total gas. A lotta times when there's a show I don't want to do I check myself by imagining telling twelve-year-old me I get to do comedy shows in New York City but I don't wanna do this particular one because I'm too lazy or or too snobby or undeservedly jaded or whatever. And he goes, "You're full of shit." And he's right. But the past couple weeks, I haven't had to talk to him much, except to tell him how good things are going.
Yay!
Posted by DC at September 1, 2006 09:54 PM