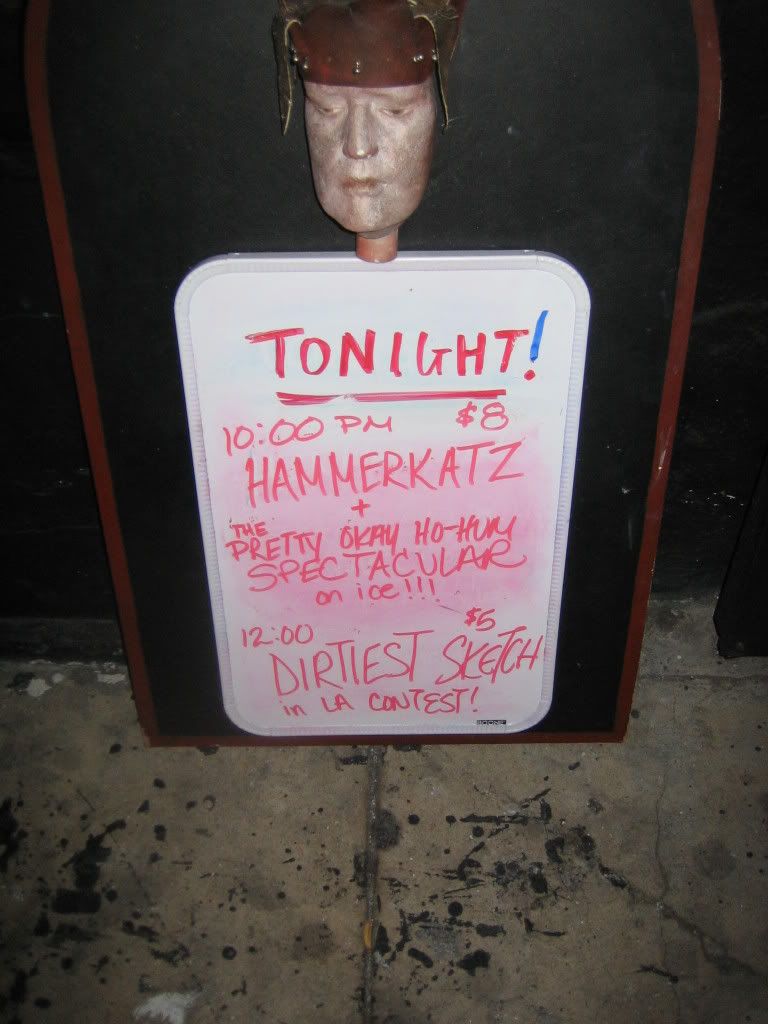 Comedy across America: Three states, three groups, three weeks.
Two weekends ago: Derrick in Atlanta
Last weekend: Wicked Wicked Hammerkatz at UCBT in Los Angeles.
This coming weekend: Hammerkatz NYU at Syracuse University's Empire Comedy Fesitval.

It is not as impressive as even the most leisurely paced arena rock tour but feeling as tired as I do right now having just gotten back from the midpoint of the campaign I'd say adjusting for financial compensation, college enrollment, and Britishness, I'm at the very least as cool as Def Leppard.
Only with less sex. Fewer guitar solos. More laughs.
So, let's say, like, Quiet Riot.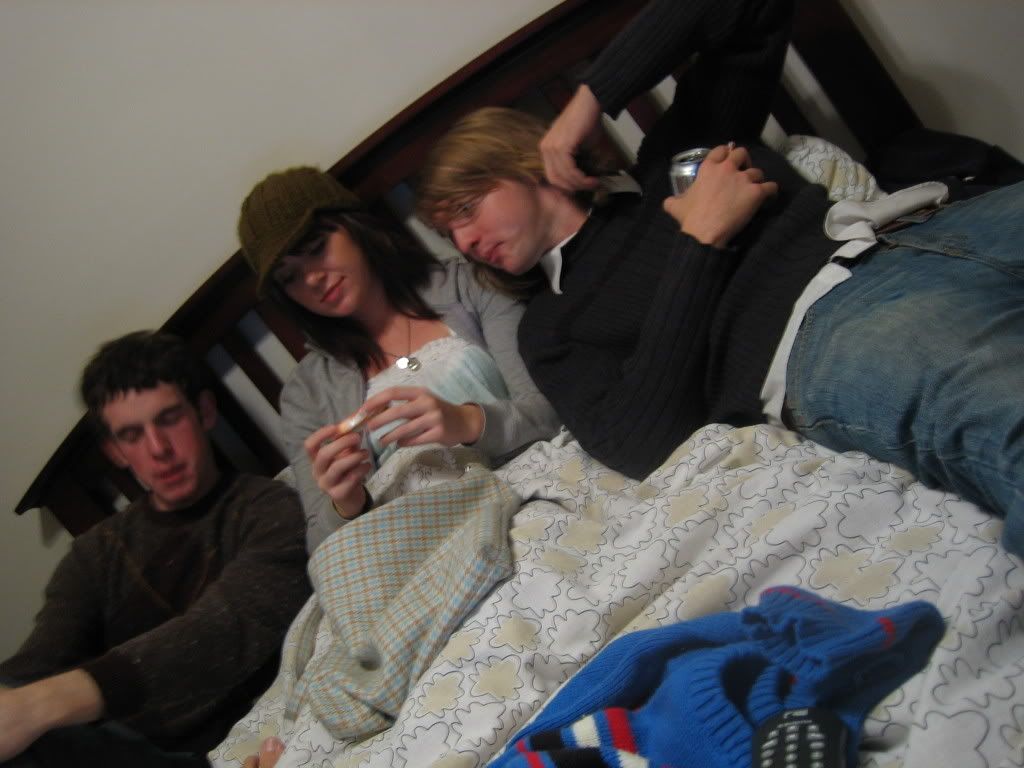 Alecia, Taryn, Ty, and Jack drove up all the way from Phoenix to see my show (!!!). This is especially sainthood-worthy considering I have people in New York I'd call friends who've never walked however many blocks to see a show, most of which are free. So much love. We drank beers and I slept on their hotel room floor.
Strictly 4 Mah Komedy Geekzzz: Bob Odenkirk of Mr. Show fame was at the show. This was kind of an amazing full-circle deal considering Hammerkatz straight-up bit the Mr. Show format (no blackouts, segues between film and live material). He did not threaten suit. Some sources say he even laughed. I called my sixteen-year-old self and told him this and the dude flipped.
After the set, we did a couple bits at Dirtiest Sketch in LA at midnight. I love the pre-show grocery store runs before Dirtiest Sketch, where you scan the aisles debating what edible substance looks the most like menstural blood. We eventually settled on Catalina dressing, though like Snapple flavors, I'm sure everyone has their personal preference.
The weird thing about LA is how LA it is. Gorgeous weather, pain-in-the-dick traffic. Palm trees, ridiculous girls, In N' Out, an abundance of acting work and dust-encrusted homeless eccentrics. Authentic Mexican food and Mapquest as religion, a couple awesome radio stations (Indie 103.1 is a wet dream and they have at least one really good DJ over on The Beat). The metronome there is ticking three times slower than it is in New York. The bars close at one and everybody has a Scientology story. You cannot argue with the sunsets and I liked Hollywood an awful lot.
I am like an old man at peace with death: I don't want it to be right this second but when I have to move out there (and I will someday) I'm ready.
Though unlike the non-existence that is the atheistic concept of death, LA has the beach, it's closer to my family, and did I mention Mexican food?
We'll be back in November.
We heard a White Stripes song on the afformentioned Indie 103.1 driving to Target. I called Donald back in NY to tell him about it. Cut to the next afternoon: he posts this ridiculously hot remix. Recommended for party people and the long-haired ironic kids who judge them.
Posted by DC at October 18, 2005 12:03 AM