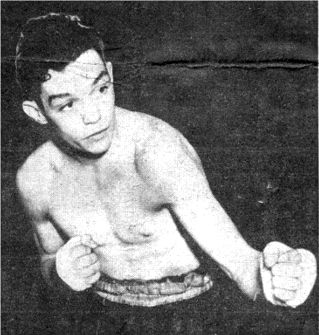 When I was little, I don't remember what grade, but there was going to be a talent show at school. This was elementary school, I know that. In middle school I woulda been WAY too cool for that kind of thing, and by too cool I mean too busy playing collectible card games about wizards in basements with this kid and a bunch of Asians. I wanted to be in the talent show, because my parents had somehow convinced me that I was special and worthy of attention. I told my mom as such.
"You know," she said, in her most placating maternal tone, "you can't read in the talent show."
I don't remember what my answer to that was. In a lot of ways I think I'm still answering.
She also told me to try my best in everything. Which is why the bottom of every post says "DC Pierson dishonored his family," because quite often, these posts are examples of what happens when you don't try your best.


But anyway, now I know what I would do. I just discovered a new talent I never knew I possessed. If I could hop in my time machine and go back to that fateful day in that fateful grade, the one I can't quite remember specifically, and get up on that stage, all the kids would say, "Holy shit, you're tall!"
And I'd say "Shut up and sit down, I'm about to be talented here, you little snots."
And they'd sit back down on that cafeteria tile that always smelled like chocalate milk, as I cued the drum roll. Oh, I forgot to mention that. I brought my drummer back in time with me too. My personal drummer Tito. Tito, blog audience. Blog audience, Tito. Anyway, Tito would give me a good snare roll and he'd do a rim shot and the crowd would gasp as I deftly began to wiggle my ears.
Grades K through five would rip up in applause. The cafeteria ladies would weep. They would all be astounded at this nearly-full-grown eighteen year old who'd travelled anywhere between eight and twelve years back in time to share with them the gift of a couple of well-wiggled ears, and his personal drummer, who smells like Pomade and cigars. Then some bratty red-faced fat kid in the front would stand up, and would quell the torrent of applause with this declaration: "So what? I could do that too!"
The kid didn't bring a drummer so he doesn't get a dramatic snare-roll like mine, but he tries anyway. And so yea, his ears wiggle, but he's only doing it by moving his jaw around. And I'd tell him just that, and the whole school would laugh and point at the kid who dared challenge the master ear-oscillator. Then I'd take everyone out for ice cream, and then I'd have to take Tito back home to the present so he could catch Sabado Gigante.
Because we'd put a ripple in the space-time continuum, some of the girls in the audience who were forth graders would be my age now. And they'd walk up and remark, "Hey, weren't you that guy who did that ear thing and then we all had ice cream?" and I'd say, why yes, it seems like such a long time ago. And they'd ask, "why are you wearing the same clothes."
To which I naturally wouldn't respond. I'd just press my finger to their lips, as if to say, Shh, let me take care of questions of temporal distortion and masterful ear manipulation. You just make sure your parents aren't home this afternoon.
Posted by DC at February 26, 2003 10:25 PM