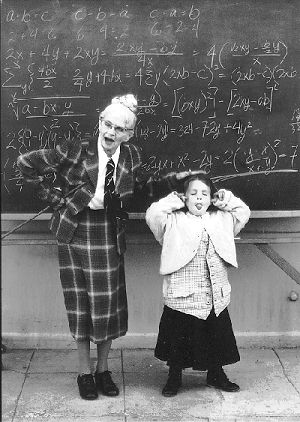 No, I'm not ignoring you.
If you should happen to IM me and I don't respond, and the box should sit, unblinking, for a long, long time, I promise I'm not ignoring you. I'm ignoring my computer. Something shiny or loud has just happened elsewhere, and I'm not right in front of the computer to answer your query/insult/proposition right this very second.
At the gym, the treadmills have those little things you can clip on to your shirt so if you should get too distracted by, oh, I don't know, The Golden Girls, and go flying off the thing, it stops automatically. I need one of those with the computer and Instant Messenger. Because I leave that thing on for untold hours at a time when I'm at school, at work, and sometimes in other time zones completely.
So today, after auditions, I took a FAT nap (three hours) and got out of bed sometime around seven to see a bunch of those blinking boxes saying "Congratulations!" Well, cool, that means I got a part. But now a bunch of people think I'm a conceited Internet jerk who has more important things to do than respond to their sincere good tidings. And while I was doing something better, (I love all y'all, but sleeping trumps anything else hands down) I still could've had the common courtesy to get a gal-darn away message or something.
So, long story short, if you IM me and I'm not there it doesn't mean I hate you. If you IM me and I respond "What the fuck do you want, fucking cuntwad whoreslut? GOD do I ever hate you!" well, that doesn't mean I hate you either. That just means Grandpa's hi-jacked my screenname again.


At a party tonight, myself, a slightly intoxicated Trevor and a really intoxicated Guillermo discussed that most light-hearted of party topics: how fucking cosmically unjust it was for Mr. Rogers to go and die on us. Other bloggers have already eulogized him better than I could, so I'll dispense with that. But I do think it's interesting, that after the Columbia disaster the media wondered where all the great public sorrow was. And granted, Columbia was a terrible tragedy, but I think my generation has been infinitely more affected by Mr. Rogers dying. Even kids you'd normally dismiss as heartless tools were heard to utter "Mister Rogers, man...what the fuck?" It just seems so wrong. If you had to designate a couple of people to be granted eternal life, the man who kept the Trolley to the land of make-believe running on time would be pretty high on the list of nominees.
We actively throw away pieces of our childhood all the time. We trade in the allowances of youthful inexperience for added priveleges, the lack of responsibility for ignorance of responsibilty. But we still want that warm core of memories to look back at, anchors that remind us that a few short years ago, we were innocent. Not too long ago, we voluntarily woke up at eight AM to watch a man feed his fish and play with a tiger puppet. So while we can't wait to put aside childish things, we get rather upset when they get stolen from us.
Man, I said I wouldn't eulogize and I totally did. And then I ended up sounding like a bad valedictorian speech. Oh well. Some things defy irony and cynicism, and the fact that we just lost the nice man the nation's kids spent their mornings with, that's one of them.
Posted by DC at March 2, 2003 02:51 AM